A safe and secure solution for all your data
Access, share and protect your files, calendars, contacts, communication & more at home and in your enterprise.
A Closer Look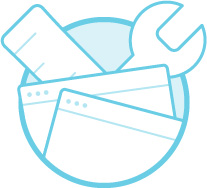 SecuredCloud gives you access to all your files wherever you are and whatever device you use. The easy web interface allows you to share files with other users on your server, to create and send password protected public links, to let others upload files to your cloud and to get notifications on your phone and desktop when a user on another cloud server shares files directly with you. And you can do all these things from the desktop or mobile clients, too.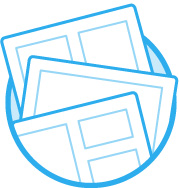 We are deeply committed to protect the safety of the data of our customers. Because:
we follow industry best practices around security (aligned to ISO27001c14)
we implement a wide variety of security features and hardening
we are confident that SecuredCloud offers the best security in the open source file sync and share industry.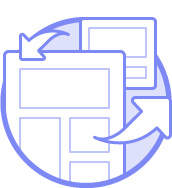 With SecuredCloud, system administrators can control and direct the flow of data between users on or between servers. Rule based file tagging and responding to these tags as well as other triggers like physical location, user group, file properties and request type enables administrators to specifically deny access to, convert, delete or retain data following business or legal requirements. The SecuredCloud Activity app gives users a clear view on what is happening with their files. It tracks file modifications, downloads of shares and changes to comments or tags, providing an overview in the browser, clients or via email notifications and an RSS feed.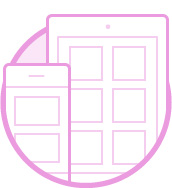 SecuredCloud clients for Android, iOS and desktop systems allow you to sync and share files, in a fully secure way through an encrypted connection. The mobile clients feature automatic upload of pictures and videos you take and can synchronize select files and folders. The clients can handle multiple accounts, show all activity happening on your server and notify you of new events such as the availability of new shares.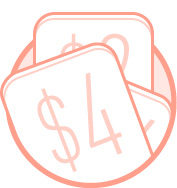 Calendar and Contacts
The SecuredCloud Calendar and Contacts apps allow you to store, sync and share your plans and contacts. You can share with users or groups on your server or sync the calendar or contacts with your devices and access them wherever you are. Secure audio and video calls
Operate your own secure and private audio/video and text chat. Your own video meeting service is accessible through browsers and dedicated apps on computers, mobile phones and tablets through the Internet or limited to an Intranet. Make a call, invite your friends and clients, and collaborate in closed groups through secure, end to end encrypted video/audio, text messaging, and document and file sharing..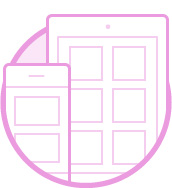 Collabora Online is a powerful LibreOffice-based online office suite which supports all major document, spreadsheet and presentation file formats. Features include Large document format support,DOC, DOCX, PPT, PPTX, XLS, XLSX ,ODF, ODS, ODP ,Visio (read-only), Publisher,High fidelity, WYSIWYG rendering,Basic editing functions,Collaborative editing.Share and edit documents with users on your server or via public links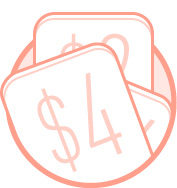 External storage
The Encryption App can encrypt data at rest for both local and remote storage, protecting data stored on networks outside of your infrastructure. Keys can be handled by an external key management server or stored locally, on the server. SecuredCloud will keep your data where it is and retrieve it over a secure communication channel whenever you need to access it.
SecuredCloud Outlook Integration.
Automatically upload files to replace large attachments or integrate Calendars and Contacts in Microsoft Outlook
Secure File Sharing by email
The SecuredCloud Secure Sharing Outlook Add-in enables SecuredCloud customers to easily and securely sent files, folders or upload links to others from within Microsoft Outlook. The Add-in can replace attachments, automatically uploading files to SecuredCloud and inserting a secure link in the email. It also makes it easy for users to provide others with a secure file upload link.
Secure data and lower costs
The Secure Sharing Outlook Add-in takes away the IT headache caused by risky attachments.Storing and sharing files securely through SecuredCloud ensures company policies on data availability, retention and safety can be enforced.
Features
The SecuredCloud Secure Sharing Outlook Add-in lets you pick local files and upload them to SecuredCloud. It can provide a link where the recipient of the email can upload files to and enables customization (via html) of the inserted information. Admins can optionally enforce passwords which can be custom or auto-generated. A default expiration date can also be set.The plugin works with Microsoft Outlook 2010, 2013 and 2016.
SecuredCloud Offers monthly service plans to fit your needs. No annual contract necessary
Shop Now
Dedicated Servers
SecuredCloud Offers Dedicated Servers for your infrastructure . combine a Dedicated Hardware Appliance and have it backed up using SecuredStore's Hybrid Solution SecuredBackup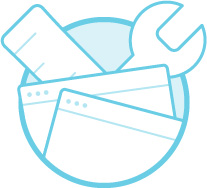 Anti-Virus
Integration of anti-virus scanning functionality with the anti-virus app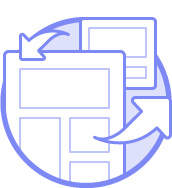 Sharing and Provisioning REST APIs. Facilitates the integration of remote 3rd party apps Easy To Use
SecuredCloud offers an easy to use user interface which comes with search functionality, favorites, tags and even more ways to quickly reach the files you need.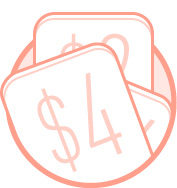 Documents
Document editing and thumbnail previews of PDF, images, text files, office files and more
With the addition of Collabora Online to SecuredOffice, SecuredStore offers a full cloud document suite, handling all major documents, presentations and spreadsheet formats while retaining privacy and security.
Press Release
SecuredCloud Support
We are dedicated to you as the customer. We have The best designers and Coders available to fit your needs
What we offer
Your SecuredCloud subscription enables you to successfully deploy and manage your SecuredCloud instances, complimenting your IT resources and increasing the efficiency and reliability of your service.
Dedicated to your success
We are dedicated to your success as SecuredCloud customer. An analysis of your needs, a pilot customized for your architecture and remote installation support ensures a smooth introduction of SecuredCloud in your organization and we will help you scale up to meet growing demand in your organization.
To keep your data safe
SecuredCloud develops its software with a rigorous focus on security through the entire life cycle of the product. Our active and passive security measures are backed by the some of the highest security bug bounties in the open source industry. As customer you get direct access to our security expertise, with hardening advice and ahead-of-release security issue mitigation and fixes.
Contact Us
Have a question?. Contact us and one of our team members can answer any of your questions
Join Now
Become A Reseller
Are you interested in expanding your offerings?. Contact us and one of our team members can answer any of your questions
Application